2024 Mentor Bowl Fundraiser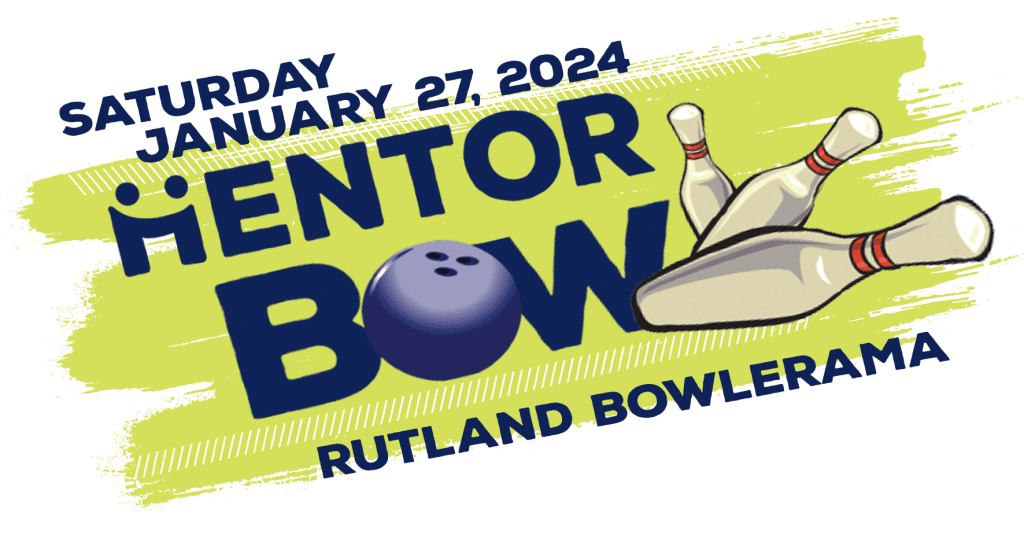 We are so excited to have you join us for Mentor Bowl 2024! Each year, business leaders, community members, mentor/mentee matches, families and friends join us to raise funds for youth mentoring!  It's what we call FUN-Raising – impacting Rutland County through having a lot of fun! 100% of every dollar raised SUPPORTS LOCAL YOUTH.
It's easy to sign up to bring a team or donate to this great cause. As always, if you have questions at ANY time, please shoot us an email or give us a call!
Bowling 2 Games • Bowling Shoe Rental • Auction & Basket Raffles • FREE Schwag • FREE Food • Face painting, activities, music, door prizes, and more…
Saturday, January 27, 2024
10:30 AM | 12:30 PM | 2:30 PM
The Mentor Connector is Rutland's youth and family mentoring organization. We work to provide a sense of BELONGING and PURPOSE to over 150 youth each year. Through one-on-one mentoring, case management, family supports, and community prevention initiatives, we strive to see Rutland County be the BEST place for youth!